Secure home with Home security Burnaby
Provide flawless security to your loved ones with Viewtech's security system. We design and implement customized security system for your home and office in Burnaby. The best advantage of home automation and security systems are they keep you connected to your home even if you are miles apart from them.
The intruders and thieves have become smart, now it is your turn to think smarter and stay one step ahead from the goons to protect your property and loved ones. Install a home security system in Burnaby and provide a foolproof security to your home, not even a bird can enter into your house without getting noticed. Call Viewtech, one of the leading security and home automation service provider in Burnaby area. We have a team of expert professionals who suggest tailor made home security plan. The purpose of our service is to make your home a better and safe place.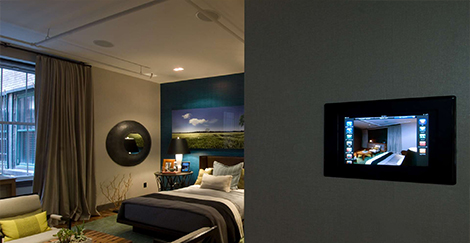 Strong security system for your home
We will install security system cameras that will connect you live via your Smartphone. Enable with alarm system, this security system will allow you to take action during the time of crisis as well. It is about the safety of your loved ones.