Intercoms & Entryphone Systems
Door Intercoms or Building Telephone Entry Systems boost security and flawless visitor management.
Installing intercom system lets users remotely see or speak with visitors at the door. Verify guests through video communication or voice-over messaging, and decide whether to unlock the door.
Buildings like hospitals, banks, and storage units need an entry system that supports restricted access permission to keep unauthorized visitors and intruders away from sensitive areas.
Building Entryphones
Telephone Entry Systems can safeguard the entrance and offer convenient communication.
Most Entry Phone Systems require land line to operate. Users with home phone or mobile phones are supported.
To deliver a seamless experience to the users, newest telephone entry systems use cloud supported Smartphone app. Where users can talk to guests and can unlock the door after verifying the identity from any location.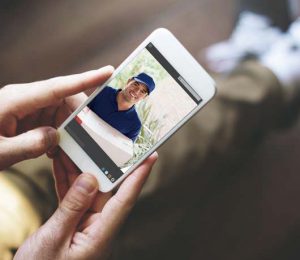 Wireless Video Door Bell
Time to upgrade the residential doorbell, and install Hikvision's Wireless Video DoorBell. It is not just an ordinary doorbell that sends alerts, but Cloud Based security device can be used to ensure round clock protection of our loved ones while you are away.
This Wi-Fi-enabled doorbell lets the user connect with the visitors. Its sophisticated design and high-end mechanism make it easier to keep track of one's surroundings. The app delivers clear audio and video to the user. They can be sure and confident about the safety of home and property. Compatible with iOS and Android, The app supports automatic alerts and two-way communication. The user can communicate with the visitors that would ultimately help in preventing crimes.
Gate Intercom and Control
Gate Intercom and Control With Gate Intercom Entry Control integrated with Fob Access, it becomes easier to manage the vehicle traffic. Installing a gate control system with intercom would allow user to verify the visitor remotely, before providing access. Integrated Access Control allows owners and workers to open gate using fob button without need to use intercom.